The quick and easy guide to backing up LinkedIn, Twitter, Facebook, Google, Pinterest, Instagram and Whatsapp accounts.
This is more important than you think.
After Facebook, Instagram and Whatsapp fell for more than 6 hours on October 5, 2021, many people freaked out.
My Twitter account was once accidentally suspended, during which I had no access at all.
The recruiting animal has had its Twitter account stolen / temporarily Taken from him.
I know people who have been banned by Facebook, or hacked into Twitter and more, and like any other business, sites can go offline or even shut down, taking your information with them.
Wouldn't you like to have backups so you can restore the information later, or upload it to other sites?
Maybe you just want to get everything before deleting your account?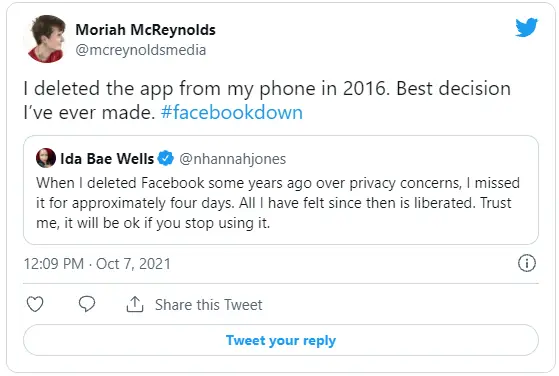 Here's how to protect yourself on the major social networks.
---
---
LinkedIn
LinkedIn's export tool allows you to download all your contact data in addition to your profile.
connections
Log in to LinkedIn
Point to "My Network" at the top of the page
Click "Connections".
Click "Manage synced and imported contacts" (top right).
Under "Advanced Actions" on the right, click "Export Contacts".
This will open a new tab or window in the browser.
In the "Get a copy of your data" section, select what you want to back up.
Click "Request Archive". It can take up to 24 hours for the information to be ready for download.
profile
Log in to LinkedIn
Click "I" with your picture on it.
Click "View Profile".
Click "More".
Click "Save to PDF".
You can export anyone's profile as a PDF file this way.
Twitter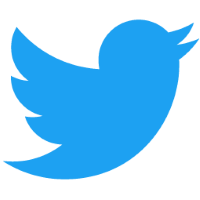 To download and view your Twitter archive, which contains everything you've ever tweeted or re-tweeted, but nothing about your followers, fans, lists or DM:
Log in to your account.
Click More in the list on the left.
Click "Settings and Privacy".
Click "Download archive of your data". You will need to enter your password and verify for Twitter that it is you via email or text message.
Once you have entered the verification code correctly, click "Request Archive". Twitter says "To protect your account, it may take 24 hours or more for your data to be ready."
Download the ultimate Twitter job search guide
Facebook
Use it to back up Facebook photos, Messenger chats, private wall posts, profile information and more. "
Log in to Facebook
Visit b Download your info page
Under the Copy Request heading, select a date range, media quality, and format (file download). By default, you will receive a copy of all your information for this time period, but if you only want your messages (for example), click 'Deselect' for the list of options and then select only the important items.
When you are ready, click Create File. You will receive an email: "Requested information file on Facebook".
Depending on the amount of information Facebook needs to collect, this can take some time. After it's done, I received another email, and a file became available for download under the Available Copies heading on the Download Your Information page.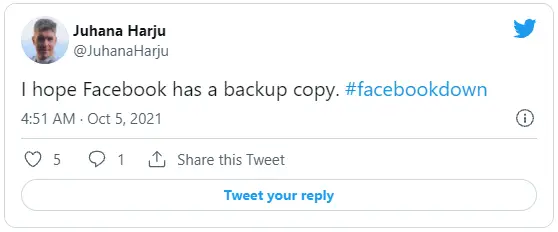 Google
Google Takeout is the official way to back up information from Google and other Google services like YouTube or Google Drive.
visit Google Takeout.
under Select data to include: By default, everything is selected but you can switch any service, for example if you just want your stuff on YouTube (or anything else). Either way, choose what you want to back up.
Click "Next Step" at the bottom of the list.
under Select file type, frequency and destinationSelect what you need and then click "Create Export".
You will see a message about the export progress: "Completing this process may take a long time (maybe hours or days). You will receive an email when your export is complete." At the same time, you will receive a warning email regarding a request for your information, in case someone else tries to get it. If you have an Android phone, you will also receive a pop-up message about this request.
To be honest, it works great. The ZIP file is organized in a very logical way and the files are read in it very clearly. My only complaint is that not many non-tech people will know how to extract information from JSON files exported from Google profile and Google Reader, but Google+ export files are in other easy-to-read formats like VCF or HTML.
Pinterest
Pinterest does not allow exporting anything 😠
But other sites allow you to export your information on Pinterest. 😀
Bobby pin "Pinback is a free and simple bookmark that allows you to back up and export your Pinterest data. It runs privately in your web browser and exports your pinned links to an HTML file." It did not work for me in Firefox, but it did work in Chrome.
Instagram
Log in to your account.
Tap your profile icon and then select "Settings".
Tap "Security"
Select "Download Data" and check that the registered e-mail address is the one where you want to get a download link for all your data, then click "Request Download".
Re-enter your password. Once this is done, you will see a large check mark and a confirmation message being processed on your application.
WhatsApp
Humanoid:
Open WhatsApp on your Android smartphone.
Go to the Settings section.
Tap "Chats," then "Chat Backup" and then "Backup to Google Drive."
Choose a backup frequency other than never.
Once you have selected a backup frequency, select the Google Drive account to use for backups.
Click the green "Backup" button to start a backup immediately.
iOS:
Sign in to your iCloud account with your Apple ID.
In "Settings", tap "iCloud" and make sure "iCloud Drive" is turned on.
In WhatsApp, go to Settings> Chats> Chat backup and select "Back up now".
Use the "Auto Backup" feature to set up daily, weekly, or monthly backups.
Question of the article
Which of your social network profiles are most important for backup? Tell us in the comments.
What others say
Subscribe to JobMob via or by email and follow me on Twitter for more wisdom in finding a job on social media.