Finding a job as a manager is 10 times more difficult than for less experienced professionals. This is because your reputation plays a big role in the opportunities you attract.
There is fierce competition right now for management-level roles. Knowing how to attract the attention of bounty hunters and recruiters is essential to stand out and win these coveted positions.
---
Understanding and adopting the latest trends in looking for executive positions is what you need to be successful
Ask yourself the following:
Do you know if your current resume makes you look overly talented, narcissistic, desperate or outdated?
Is your LinkedIn profile set up correctly to ensure that recruiters looking for someone with your level of expertise will not only find you but also, based on what they see, want to contact you?
Do you have a one-page executive summary written in the right tone and style to ensure it sends the right message and makes the best initial impression?
Do you use the right techniques to perform a "stealth" job search so that no one knows what you are looking for – except, of course, the recruiters and recruitment managers who are looking for your type of talent?
The workshop
JT's limited space workshop, which has a lot of impact, will help you solve all of the above – and offer much more.
Each * live * workshop includes:
A two-hour event delivered by JT and limited to 10 participants for maximum learning
Each participant will receive a personal training call 30 minutes after the lesson with JT (value of $ 200)
Workbook, templates and access to record the event so you can re-run it as needed
Cost: $ 299 per ticket
We reserved a place At one of JT's upcoming workshops today, so you can get your executive job search optimized.
Thursday, June 23, 2022
Sign up For this exclusive live event today!
Get to know your guide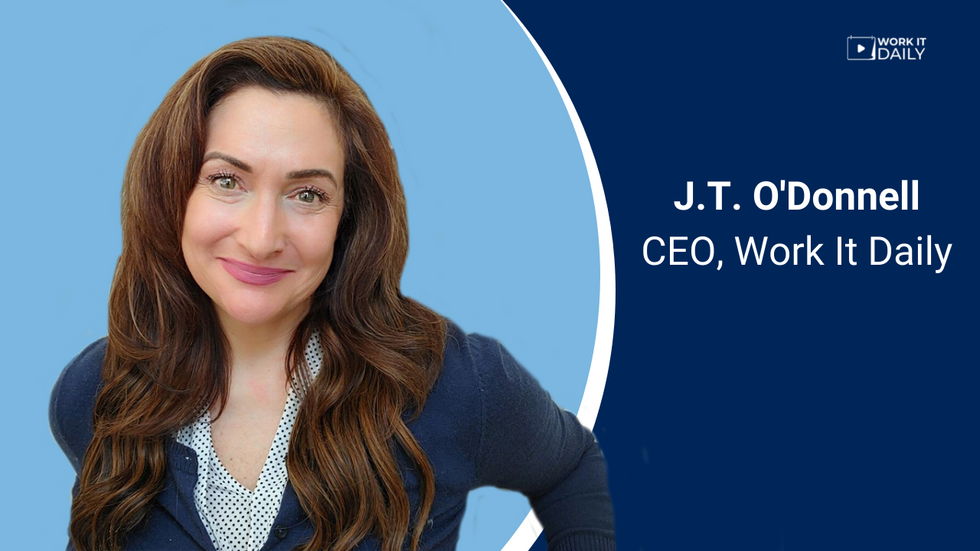 JT O'Donnell Engaged in the field of human resources, employment and career coaching for 18+ years. She founded Work It Daily to disrupt the industry and bring career coaching and job search support to employees in all professions and at all skill levels.
With over m 2.6 million followers on LinkedIn And more than 1M in TikTok, O'Donnell is a proven expert in the field of online executive presence. O'Donnell has shaped this community of executives to empower the next generation of leaders to build their online reputation so that they can gain the trust and respect needed to have a greater impact on their industry and profession.
From your site articles
Related Articles Around The Web
.