During my years guiding job seekers, the number one thing that was most difficult for any candidate to answer was, "What is your job or career goal? Simply put," Why are you looking for your next job? "
It is difficult; I understand. You are afraid of being too niche and therefore want to get a broad description. Or you do not want to be an amateur of everything, so you define your goal in a very narrow way.
More than 60% of applicants answer, "I'm not really sure," when asked what they want in their next job. Either they disguise their ambiguity in "Well, I think of a number of things," or "There are so many things I am qualified to do." Do you ever find yourself saying, "I know what I want, but it does not exist," or "I will know it when I see it." Believe me, I heard them all!
I'm more concerned about those job seekers describing their next job at wet Terms that really mean nothing. Does any of these vague goals sound familiar?
"I'm looking for an exciting role that solves problems in a society with a good culture."
"I want to leverage my skills in project management, communication and analytics by working in a high-growth company."
"I want to be the one who takes the new business ideas and runs with them."
"I want to be in a senior position in the healthcare industry."
Below, I provide my favorite free resources to be clear with the purpose of your job search. Members of our U.S. Army Transition Service, discharged soldiers and their spouses, may be unfamiliar with how companies organize in the "civilian" world, and these resources will help them especially.
O * NET Online: https://www.onetonline.org/

The Employment Information Network (O * NET) was developed under the auspices of the United States Department of Labor / Employment and Training (USDOL / ETA). It contains hundreds of standard and specific descriptions for employment in nearly 1,000 professions covering the U.S. economy. The database, available to the public at no cost, is regularly updated with information from a variety of employees in each occupation. The content includes:
Anatomy of occupation
"My next step" to type in keywords or just browse
Career research tools with assessments
AARP rework for 50+: https://www.aarp.org/work/

This extensive resource library, created for 50+ job seekers, offers a search tool for finding a new job by job, title or company. Also find expert advice on age discrimination, work-life balance, coping with unemployment and AARP work-focused programs and resources.
Becomopedia.com: https://www.becomeopedia.com/

I love the format of this site because for every role it provides:
How to become…
Education requirements for…
Job Description for…
Salary and Career Track for…
Frequently Asked Questions for…
Access to in-depth information on a variety of occupational groups, architecture and engineering and everything in between. It includes details on the nature of the industry, working conditions, employment, occupations in the industry, training and promotion, earnings and benefits and employment forecast.
Summary:
Here is a framework for those of you who know what you want but cannot articulate it clearly. Complete this sentence, and you will be able to declare your goal with confidence to your network, your friends, job fairs or careers.
"I'm looking for a job at B B. "
that's it! Stop talking and call the person you are sharing with.
You have two to three company goals to share, if requested.
Ideally, you have a single goal but a maximum of two, if needed!
Good examples:
I'm looking for a sales position in Chicago with a large corporation in the medical or manufacturing industry.
I've done a lot of research, and I'm focusing on two types of career opportunities. One is a logistics manager at a distribution center here in Orange County. However, I am also exploring opportunities in teaching logistics at local education centers.
Remember, you are competing against others who are confident in their goal and have scrutinized their resume and interview practice to reach their destination. Do your research, then there will be a conviction of your choice.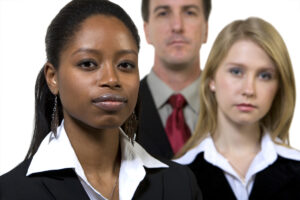 See more relevant insights here: